Here's why Davenport is a wonderful place to spend your retirement years.
First discovered by U.S. Lieutenant Pike following the Louisiana Purchase in 1803, Davenport, Iowa is the largest of the Quad Cities. Following bouts of economic turmoil in the 1970s and 1980s, the city experienced a resurgence starting in the 1990s. In 2007, Davenport and nearby Rock Island earned the City Livability Award by the U.S. Conference of Mayors, and the area continues to grow today. If you're considering independent living in Davenport, here are just a few reasons to call this city home:
Year-round farmers' market
Minor league baseball fun
Historical and cultural charm
Delightful yearly jazz festival
Tranquil river cruises
Seasonal events and attractions
Convenient housing amenities
Continue reading to learn more about independent living in Davenport, Iowa.
1. Year-round farmers' market
Located on the scenic riverfront in downtown Davenport, the Freight House is a local tradition for homegrown goodness that's available all year! Enjoy the outdoor market from May-October and the indoor market any time. There, you can purchase in-season produce, meat, eggs, flowers, and crafts, or enjoy one of the many seasonal events and musical entertainment offerings.
2. Minor league baseball fun
Take in a minor league baseball game under the stars at Modern Woodmen Park as you cheer on the River Bandits, a Class-A affiliate of the Houston Astros. Originally named Municipal Stadium, this nearly 90-year old ballpark boasts unforgettable views of the Mississippi River and Centennial Bridge. Before you head to a game, browse the Bandits team roster and game schedule here.
3. Historical and cultural charm
Independent living in Davenport, IA means you'll spend less time maintaining your home and more time doing the things you love. If history and culture are your passion, head to one of the many acclaimed museums, including the Figge Art Museum, German American Heritage Center, or the Putnam Museum.
4. Delightful yearly jazz festival
Every August since 1931, the four-day Bix Beiderbecke Memorial Jazz Festival mesmerizes audiences with live jazz music in downtown Davenport. Organized to commemorate musician, Bix Beiderbecke, this festival is one of the largest music events in the Quad Cities area.
5. Tranquil river cruises
One of the many benefits of independent living on the banks of the Mississippi River is the easy access to river cruising. Aboard the non-gaming Celebration Belle, you can enjoy lunch or dinner cruises, all-day cruises, or themed cruises from spring through fall. Check out the cruise calendar here.
6. Community events and attractions
Davenport, Iowa is a bustling city with many new and ongoing events for residents of all ages to enjoy. From comedy shows and exhibits to fundraisers and lectures, you're sure to find an intriguing way to engage with your community.
Check out the Quad Cities events calendar to find out what's happening around town.
7. Convenient housing amenities
At Brookside I and Brookside II Senior Living Apartments in Davenport, Iowa, you'll be close to all of the convenience and attractions you love about the area, while also enjoying the peace and privacy of your own home. Here, amenities like underground parking, elevators, cat-friendly units, and 24-hour emergency maintenance will help make your transition to your new place easier.
Learn more about the surrounding area from our Brookside I & II Retirement Community Neighborhood Guide here.
For more information about independent living in Davenport, Iowa or the senior apartment communities mentioned in this post, contact us online or call 608.354.0900 to schedule a tour today.
More Articles to Explore
Surprising Health Benefits from Independent Living Senior Apartments in Davenport, Iowa
Here are surprising ways you can foster your physical, emotional, and spiritual health at an independent living senior apartment in Davenport, IA.
How to Find the Best Retirement Communities in Davenport, Iowa For You
Finding the best retirement communities in Davenport, IA starts with determining your priorities and preferences.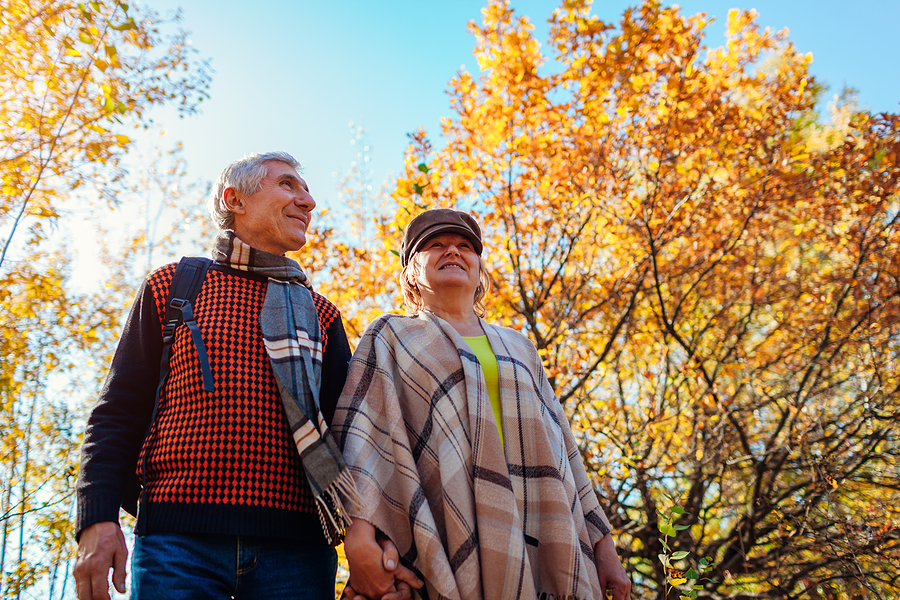 Brookside I & II Retirement Community Neighborhood Guide in Davenport, Iowa
Finding your way around your new neighborhood is easy with our guide to the area surrounding Brookside I & II Senior Apartments.