Look for these top-of-the-line amenities during your senior housing search.
When searching for retirement homes in Milwaukee, Wisconsin, you want to know you'll have everything you need to feel at home once you move in. Considering which housing amenities and other local perks are important to you can help you make the best decision about your senior housing. After all, these features and perks can make it easier to call your new place home! Here are a few features to look for in retirement homes in Milwaukee, WI:
Location
Affordability
Underground parking
Pet-friendly
Private outdoor space
Community atmosphere
Hair salon
Extra storage space
Fitness center
Keep reading to learn more about these retirement home amenities to look for in Milwaukee, WI.
Location
One of the first considerations when choosing a retirement community is its location. For a comfortable lifestyle, you'll want to consider the proximity of your new retirement home to essentials such as grocery stores and libraries. Staying close to other local spots such as restaurants, pharmacies, and shopping centers adds even more convenience.
At Granville Heights Senior Apartments in Milwaukee, you'll be close to supermarkets, dining spots, and other fun recreational activities such as the Schlitz Audubon Nature Center. If you love animals, spend an afternoon at the Milwaukee County Zoo. If you're a theatre enthusiast, take in a show at one of Milwaukee's top theatre and concert venues. By choosing Granville Heights, you'll be close to all of the best attractions in the area.
Affordability
Another important consideration when choosing a retirement home is cost. Our market-rate senior apartments ensure you experience an affordable and comfortable independent living lifestyle. Heat, water, and municipal services are also included in your rent, so you'll pay only one bill for everything each month for added convenience and affordability.
On top of that, our professional on-site management will handle all maintenance requests and repairs, so take the extra burdens of homeownership and yard maintenance away. There's no doubt about it – you can truly live a carefree and independent lifestyle at Granville Heights Retirement Homes!
Learn more about money-saving features at our Milwaukee property here.
Underground parking
We all know winter in Wisconsin is cold! If you'd like to enjoy the convenience of retrieving your car underground instead of trudging through the snow outdoors, look for a retirement home that offers underground parking. Stay dry and navigate to and from your apartment easier by taking advantage of the available underground parking option at Granville Heights.
Pet-friendly
If you have a furry friend you don't want to leave behind, check to see if your new retirement home community allows pets. At Granville Heights
Senior Apartments in Milwaukee, some of the units are cat-friendly and designed to be shared with your purring pal! However, restrictions may apply, so talk to your leasing agent about the pet policy before making it official.
Private outdoor space
This independent living amenity gives you an additional private space to relax and unwind. Residents at Granville Heights Senior Apartments have access to either a balcony or patio, depending on the floor and unit. These private outdoor spaces are great for enjoying the peaceful sounds of nature or waking up with a morning coffee or tea.
Community atmosphere
One of the most frequently asked questions about retirement communities is whether there are social activities where you can make new friends. At Granville Heights, we deliver a warm, welcoming atmosphere and encourage our residents to meet and gather in community spaces. Communal areas like patios, all-purpose rooms, and community kitchens are just a few spaces we offer so that you can convene with friends, family, and new neighbors. We also offer planned social activities like catered meals, coffee chats, card games, and movie nights residents so that residents can get to know each other.
Hair salon
If a convenient commute to your hair appointments is important to you, look for retirement homes in Milwaukee, WI with a hair salon on-site. Our on-site salon gives you the convenience of being only a few steps away for a beautiful new style or cut! Whether you want a weekly or bi-weekly appointment or just a place to go in-between trims, the Granville Heights hair salon is here to serve your needs!
Extra storage space
Another perk of retirement homes in Milwaukee is the availability of extra storage space. From seasonal items to bulky spare furniture, there are often leftover items residents don't want or need to store inside their apartment. Not only is extra storage included at Granville Heights Senior Apartments, but there are also additional storage options available for all residents.
Fitness center
Staying active and fit can be incredibly rewarding – and fun! – part of a senior's independent lifestyle. If you're interested in reaching health goals or working out with friends, look for retirement homes in Milwaukee that offer a convenient fitness center on-site. At Granville Heights, we offer all the equipment you'll need to empower your healthy living.
For more information about features to look for in retirement homes in Milwaukee, Wisconsin or the senior living apartment mentioned in this post, contact us online to schedule a tour today.
More Articles to Explore
Reasons to Choose Independent Living in Milwaukee, WI
Many residents of Milwaukee, Wisconsin are proud to call this Great Lakes city their home.
How to Find the Best Retirement Community in Milwaukee, Wisconsin
If you're looking for a retirement community in Milwaukee, WI, there are a few factors to keep in mind before making your decision.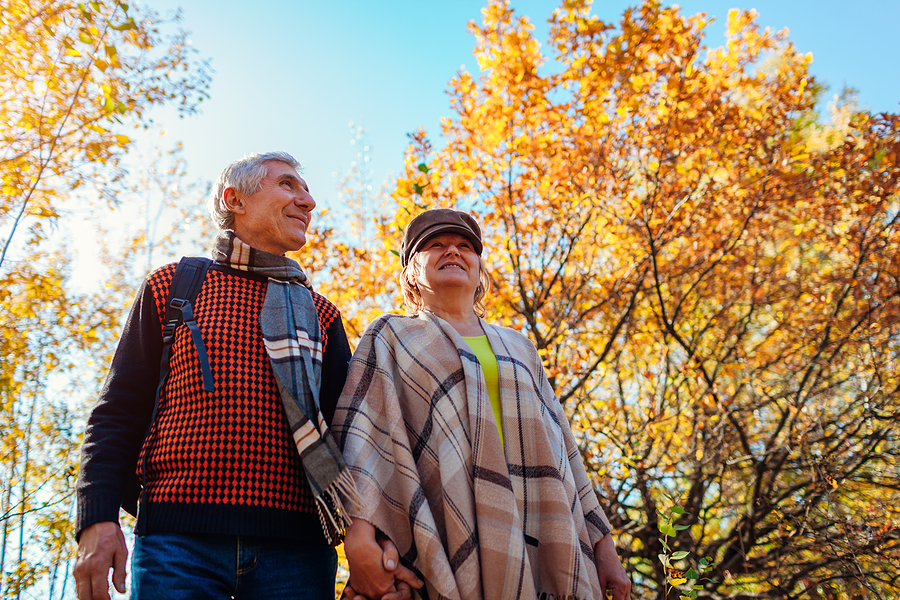 6 Signs You've Found the Best Retirement Community in Milwaukee, WI
What makes a retirement community feel like home? There is definitely a "gut feeling", but there are also tangible items to keep top of mind, so you'll know when you've found the right place to settle.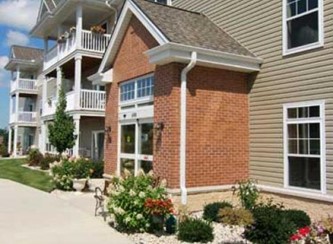 5 Tips for Moving to Low-Income Senior Apartments in Milwaukee, WI
Consider these five tips for your move from a house into low-income senior apartments in Milwaukee, WI.