Simple tips to finding the perfect senior housing community for your needs.
If you're searching for the best retirement communities in Kaukauna, Wisconsin, you may feel comforted knowing that there are many options available, which makes it easy to find a home that suits your unique needs.
Whether budget, social opportunities, cleanliness, location, top-of-the-line features, or other preferences are at the top of your must-list, here's how you can find the best retirement communities for you in Kaukauna, WI.
For the Budget-Conscious
If saving money is the most important factor in your decision, you'll want to start your senior living search by setting a maximum monthly budget that feels comfortable to you. Consider how much you are willing to spend each month to cover rent, utilities, and other home expenses. If the senior apartment you're looking at requires you to pay additional for utilities or maintenance fees, you'll want to factor those into the total cost of the rent.
Depending on your income level, you may also qualify to live in low-income senior housing communities that offer lower rates. Canal Place Senior Apartments has income restrictions that ensure residents of our senior living community enjoy an affordable and cozy home. Our independent living property also bundles heat, water, and municipal services into your rent, so that you can experience the convenience of paying only one fee every month.
For the Neat Freak
If you appreciate a meticulously landscaped lawn and spotless common areas, you'll want to keep a detailed eye on maintenance during your senior living search. The best retirement communities for your personality are those that maintain their appearance year-round. You can even ask how quickly snow is removed during winter and how long it takes to resolve maintenance issues that arise – both are factors that may indicate the cleanliness factor of your new home.
For the Social Butterfly
For seniors who thrive on entertaining friends, participating in community events, and meeting new people, look for retirement communities that offer socializing opportunities and community amenities. Shared spaces like kitchens and patios allow residents to gather and get to know each other better. Planned activities like game nights and coffee chats can also help you bond with your neighbors and transition seamlessly into your new independent living experience.
At Canal Place Senior Apartments in Kaukauna, WI, we offer a community patio, room, and kitchen for such gatherings. Residents are also welcomed to monthly activities, potlucks, fireside chats, and more local outings.
For the Location-Focused
One of the most important factors in real estate is location, location, location! If being right in the heart of Kaukauna, WI appeals to you, then choose a retirement community that's located in your target geographic area. Canal Place Senior Apartments is located conveniently on the edge of the Fox River, providing beautiful scenery year-round, right outside the front door!
You'll also want to consider how close your new home is to shops, banks, grocery stores, and other destinations you'd like to visit. Review nearby shops and other essentials for Canal Place Senior Apartments in our neighborhood guide.
For the Convenience Seeker
If convenient features and amenities matter most to you, the best retirement communities will have all the bells and whistles! Amenities like additional storage, furnished appliances, attached balconies or patios, walk-in closets, and individually controlled heat & A/C may contribute to making your independent living community feel like home. All of the above features are available at Canal Place Senior Apartments for no extra fee, plus 24-hour emergency maintenance and on-site management to make your stay with us even more of a breeze.
In this guide, we explored how the best retirement communities to call home are those with like-minded priorities and amenities. For more information on the senior apartments in Kaukauna, Wisconsin mentioned in this post, contact us online or call 920.759.2040 to schedule a tour at our property today.
More Articles to Explore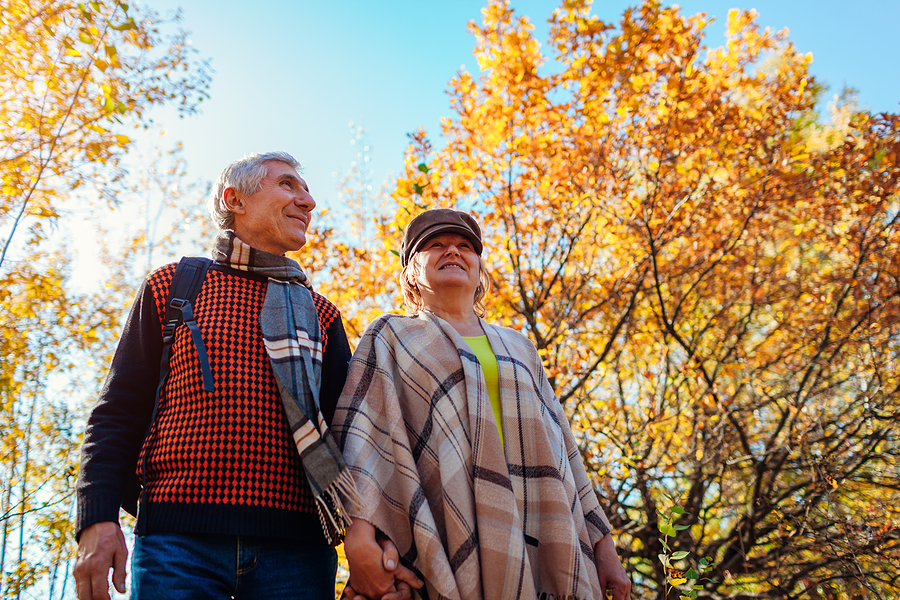 Canal Place I and II Retirement Community Neighborhood Guide in Kaukauna, Wisconsin
This neighborhood guide should get you started with the essential stops you'll need during your first days and weeks at your new home.
4 Relaxing Activities at Canal Place 55+ Community in Kaukauna, Wisconsin
When you're looking for a place where you can sit back and relax, there's a 55+ independent living community in Kaukauna that can deliver the peace and tranquility you need: Canal Place Senior Apartments.