The maintenance and repair fees that keep a home in peak condition can add up quickly. If you want to leave behind the costs and stresses that come with home ownership in Milwaukee, WI, consider choosing an affordable retirement community that helps you maximize your enjoyment in life. Here are just a few average home expenses you can cut from your budget entirely by moving into Granville Heights Senior Apartments in Milwaukee, WI:
Plumbing Services | $448/service
Furnace Repair | $454/repair
Electrical Services | $1,031/service
Roof Repair | $1,411/repair
Water Damage | $2,380/restoration
Lawn Care | $1,500/year
Keep reading to learn more about how the best retirement communities in Milwaukee, WI can save you money.
Plumbing services
Plumbing emergencies are common expenses that arise when owning a home. Depending on the severity of the problem and condition of your home's plumbing, you can expect to pay up to $452 per plumbing emergency. That price goes away entirely when you choose independent senior living! At Granville Heights, our 24-hour maintenance staff is ready to take care of plumbing issues at no additional cost to you.
Furnace repair
We all know just how important your furnace is during the blistering cold days and nights of Wisconsin winter. If something goes wrong, a furnace can quickly turn into a time-sensitive – and costly – repair. In Milwaukee, expect to pay around $454, or more, depending on if the whole furnace needs replacing. Just another reason our retirement community in Milwaukee is one of the best – you can rest easy knowing you don't have to worry about any furnace upgrade or replacement fees.
Electrical services
The cost of fixing electrical system issues continues to rise in Milwaukee year over year. The average homeowner can currently expect to pay around $1,031 for a repair. Residents of Granville Heights Retirement Community don't have to pay extra for any electrical repairs or upgrades: those costs are all covered as part of your monthly rent.
Roof repair
Roof repair needs can arise quickly – and with heavy winters and wetter-than-normal spring seasons, it's more likely to happen than you may think. In Milwaukee, the average repair cost for a damaged roof is $1,411. By leaving behind the stress of home ownership and choosing a senior housing option like Granville Heights, all roof repairs and maintenance will be taken care of for you at no extra cost.
Water damage
Whether due to faulty home appliances, weather-related issues, or bursting pipes, water damage can be another expensive aspect of home maintenance. In Milwaukee, the average cost of water damage restoration is $2,380. Wave these fees goodbye when you choose senior living at our apartment home!
Lawn care
If you hire a professional lawn care company for mowing, trimming, and other lawn care needs, you can expect to spend as much as $124 a month in Milwaukee. That amounts to about $1,500 a year – just to maintain your lawn! At Granville Heights, lawn care and maintenance responsibilities are solely in the hands of our property management, so you don't have to worry about – or pay for – any upkeep again.
By choosing a senior housing option like Granville Heights, you could save thousands of dollars a year in costly home expenses! The best retirement communities will cover all of these maintenance inconveniences – and more. Contact us online or call 414-357-6740 to schedule a tour of Granville Heights today.
More Articles to Explore
How to Find the Best Retirement Community in Milwaukee, Wisconsin
If you're looking for a retirement community in Milwaukee, WI, there are a few factors to keep in mind before making your decision.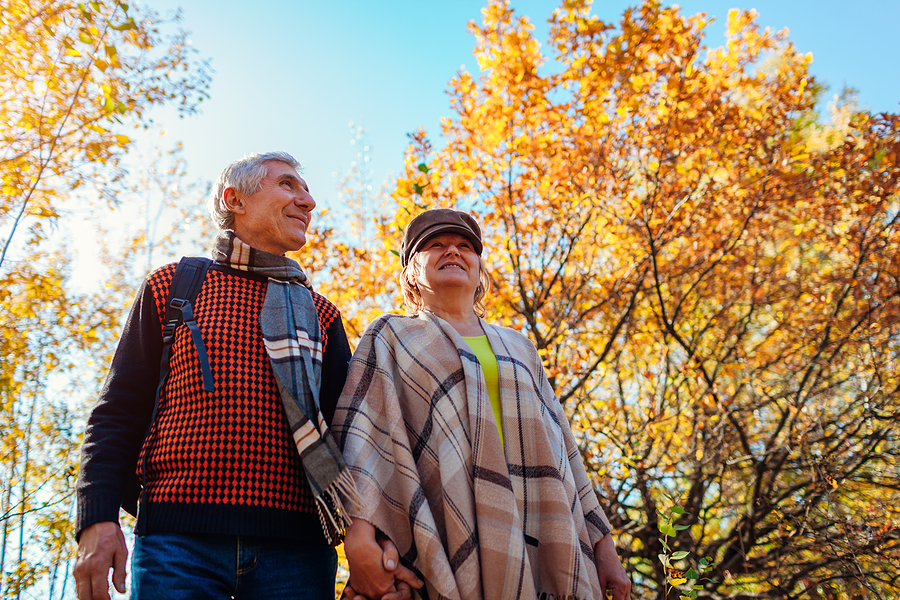 9 Features to Look for in Retirement Homes in Milwaukee, WI
Considering which housing amenities and other local perks are important to you can help you make the best decision about your senior housing.
7 FAQs about Granville Heights 55+ Community in Milwaukee, WI
Below we'll cover some of the most frequently asked questions about Granville Heights so you can get a better sense of what it's like to live here.