Here's why Dubuque is a wonderful place to spend your retirement years.
Dubuque is Iowa's oldest city, with just under 60,000 residents. Residents adore its historic charm and location right on the Mississippi River. This "Masterpiece on the Mississippi" is also on the border of three states – Iowa, Illinois, and Wisconsin – making it a truly unique Midwest city.
Dubuque has a lot to offer, including historical sights, leisure activities, attractions, and natural areas. If you're considering independent living in Dubuque, Iowa, here are five reasons to make the move:
Housing opportunities
Downtown waterfront
Leisure activities
Natural areas
New senior center
Continue reading to learn more about the reasons why Dubuque, Iowa is an excellent city for independent living.
Housing opportunities
At Applewood I, Applewood II, Applewood III, Applewood IV, The Woodlands, and Roosevelt West Senior Apartments in Dubuque, you'll find comfort in the proximity to city amenities, tri-state attractions, and many serene natural areas. At our senior living communities, you can take advantage of convenient amenities like underground parking and community patios. Some locations even offer on-site fitness centers and hair salons. While we know the city of Dubuque will keep you busy, these homey apartments and community areas will make it easy to relax and unwind after your day. Each apartment also comes with 24-hour emergency maintenance, furnished appliances, professional on-site management, and individually controlled heat and air conditioning.
Learn more about our senior housing options in Dubuque, IA here.
Downtown Waterfront
The Mississippi River is intertwined with the history of Dubuque. Today, it helps form the city's iconic and impressive downtown waterfront with beautiful historic buildings and expansive views. The waterfront is made up of an outdoor pavilion, 5,000 square foot River's Edge Plaza, and a riverside amphitheater that rings with live music during the summer months. If you love animals, you'll also want to check out the National Mississippi Museum and Aquarium nearby, featuring both freshwater and saltwater creatures.
Dubuque Waterfront | Photo credit: SmithGroup
Leisure activities
Dubuque also has a lot to offer in terms of attractions and fun leisure activities. This beautiful city is home to the longest-running Farmers' Market in Iowa, the Dubuque Main Street's Farmers' Market. Dubuque also has several museums and historic sites, including the Dubuque Museum of Art, the National Farm Toy Museum, the Mathias Ham House, and the William M. Black Dredge. Seniors receive a discount at the Dubuque Museum of Art and the National Farm Toy Museum where admission is just $6! There are also several companies offering riverboat rides, which is a great way to see the city from another perspective.
Natural areas
Dubuque is home to many different natural areas for hiking and relaxing. One major perk of Dubuque is its Arboretum and Botanical Gardens, which is free admission year-round. The complex has over 60 types of gardens. It is perhaps most famous for its over 13,000 hostas in 700 different varieties, which make up the largest public hosta garden in the U.S. In the summer, there are free concerts in the gardens every Sunday.
If you love hiking or exploring nature trails, you'll want to head to Eagle Point Park, Crystal Lake Cave, and the Heritage Trail, which offers 26 miles of cycling and hiking with views of the bluffs during all four distinct Midwest seasons. The Mines of Spain State Recreation Area also resides in Dubuque, offering a scenic place for hiking and cross-country skiing. This beloved treasure was named a National Historic Landmark in 1993 for its rich history in early lead mining.
Dubuque Arboretum | Photo credit: Dubuque Arboretum & Botanical Gardens
New senior center
In 2017, the Northeast Iowa Area Agency on Aging opened a new senior center in downtown Dubuque. The Dubuque Senior Center is located at St. Matthew Lutheran Church and offers an abundance of senior programming, including nutritious meals, activities, games, socializing, and educational opportunities. You can also find other senior centers in Dubuque that provide enrichment, socialization, and valuable connections, such as the Hills & Dales Senior/Lifetime Center and the Roberta Kuhn Center.
Independent living in Dubuque, IA, means you'll have access to all that Dubuque has to offer, including senior-friendly events and a cozy and convenient home. For more information about the independent living communities mentioned in this post, contact us online to schedule a tour today.
More Articles to Explore
5 Amenities the Best Retirement Communities in Dubuque, Iowa Offer
While you search for independent living communities in Dubuque, be on the lookout for these key amenities.
Woodlands Retirement Community Neighborhood Guide in Dubuque, IA
Here you will find your guide to the area, including the most popular nearby stops to make finding your way around this retirement community in Dubuque, IA easy and convenient.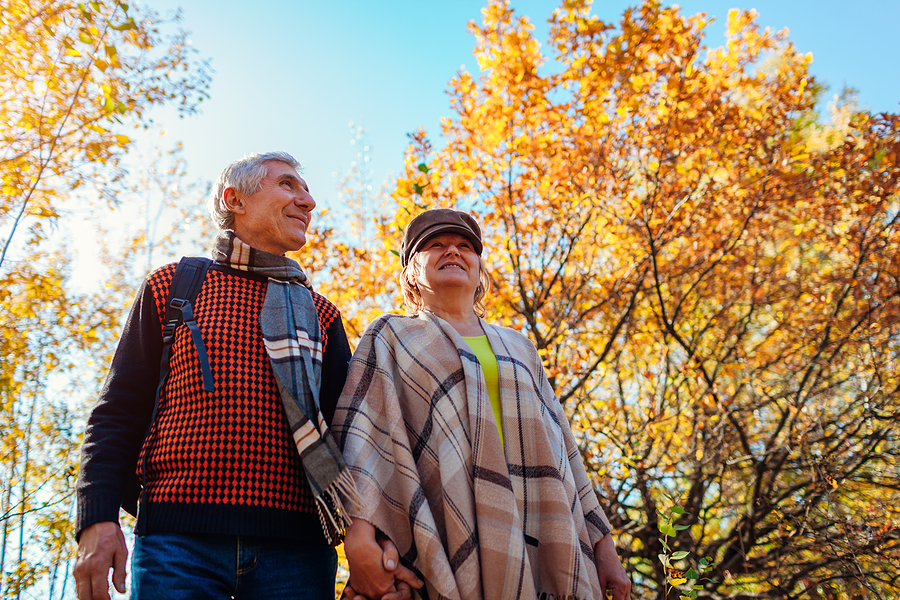 Applewood I & II and Applewood III Affordable Senior Housing Neighborhood Guide
Finding your way around the neighborhoods surrounding Applewood I & II and Applewood III affordable senior housing in Dubuque, Iowa is easy with our handy guide to nearby conveniences.