Port Washington, WI, is considered by many to be an ideal place to retire. It has a charming small-town feel but features plenty of social activities and beautiful outdoor spaces to keep busy. Plus, it's a short drive from Milwaukee and all that the big city has to offer.
If you're looking for the best retirement community in Port Washington, WI, here are some do's and don'ts to keep in mind:
DO consider proximity to shopping, dining, and activities
DON'T get caught by surprise costs
DO find out if pets are allowed
DON'T miss out on essential on-site amenities
DO choose a floor plan that suits your needs
Keep reading to learn more about how to find the best retirement community for you in Port Washington, WI.
Proximity to shopping, dining, and activities
The cozy lakeshore town of Port Washington features plenty of things to do and see, as well as a variety of dining experiences. When choosing the best retirement community to fit your lifestyle, you'll want to consider the location and how close you are to parks and hiking trails, shopping, and entertainment.
Port Washington's downtown district is located less than two miles from our Spring Harbor Senior Apartments. Within just a few blocks you can tour the historic Judge Eghart House, sample gourmet sweets at The Chocolate Chisel, and take in an art exhibit at Gallery 224.
Costs and fees
When comparing prices for retirement communities in Port Washington, WI, don't forget to ask whether various services and amenities, such as maintenance and landscaping, are included in the monthly rent. If these services are not included, charges can add up fast.
At Spring Harbor, you pay one monthly fee that covers all home maintenance costs. No more having to write separate checks for lawn mowing, snow plowing, or emergency services! If a heavy storm damages the roof or the refrigerator stops working, our 24-hour maintenance crew will take care of it. There's nothing additional you need to pay or do! Additionally, heat, water, municipal services, and landscaping are also part of the package, along with access to discounted cable services.
Pet-friendly
If you are the proud parent of a dog or cat, you know they're more than just a pet: they're family. Some retirement communities do not allow pets, so it's important to specifically search for a pet-friendly retirement community where you and your furry friends can live together. Spring Harbor Senior Apartments welcomes both dogs and cats, so you and your animal companion will feel at home. Ask your rental agent about other pets or restrictions that may apply.
On-site amenities
While there is plenty to do around Port Washington and its surrounding communities, it's also crucial to consider the on-site amenities that make an apartment feel like home. When looking for the best retirement community in Port Washington, WI, ask your rental agent about all of the conveniences that matter most to you, whether that's patio space or underground parking.
At Spring Harbor retirement community, you'll find an abundance of on-site amenities that residents enjoy, including:
Community patio
Club room
Fitness center
Available heated underground parking
Professional on-site management
Secure, controlled access entry and indoor mailboxes
Suitable floor plan
When you're focused on all that comes with finding the best retirement community in Port Washington, WI, it's easy to overlook the amenities inside your apartment. There are many aspects to pay attention to on your tour, from the floor plan to furnished appliances and private outdoor spaces. After all, you want to ensure that you're ticking all the boxes on your wish list!
The spacious one-and two-bedroom suites at Spring Harbor Senior Apartments feature 9' ceilings, luxury vinyl flooring, and a private patio or balcony on select units. With a washer and dryer available in each suite, you can skip the trip up and downstairs for laundry. If you're on an upper floor, you may enjoy knowing that there's an elevator for easy coming and going, as well as a controlled-access entry for peace of mind.
Finding the best retirement community in Port Washington, WI is much easier when you consider these helpful hints along the way. We invite you to explore more about Spring Harbor Senior Apartments and how we're working to make your life easy, fun, and stress-free. For more information, contact us online to schedule a tour today.
More Articles to Explore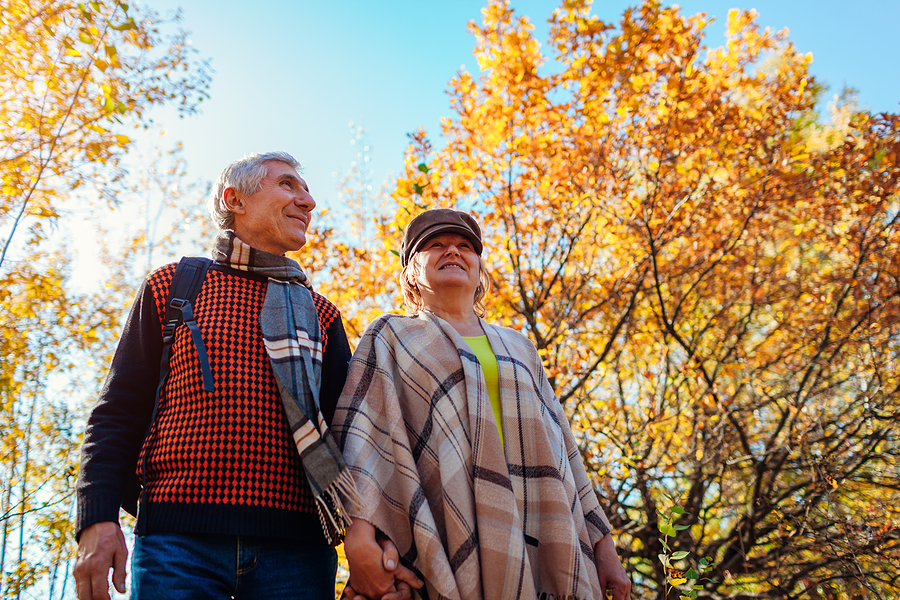 4 Reasons to Consider Senior Living Communities in Port Washington, WI
Port Washington, WI, is a charming eastern Wisconsin town on the coast of Lake Michigan. Here are just four of the many reasons this city is an ideal place to spend your retirement years.
How Affordable Senior Apartments for Rent in Port Washington, WI Can Save You Money
Home ownership can be costly when you start to calculate how much you pay out of pocket for routine maintenance and upkeep, as well as surprise expenses. Leave the stress and the over-spending behind and start enjoying your retirement years by moving to our affordable senior apartments in Port Washington, WI.
Spring Harbor Affordable Senior Apartments Neighborhood Guide for Port Washington, WI
Moving to Port Washington, WI for senior housing? Review this guide that will help you get acquainted with the neighborhood surrounding Spring Harbor Affordable Senior Apartments.