Here's why Menomonee Falls is a wonderful place to spend your retirement years.
Located about half an hour from downtown Milwaukee, Menomonee Falls, WI is a welcome change of pace from bustling city life. With a modest population of 37,000, it's the perfect location to provide you with the simple joys of village life, with the thrills of the city nearby for convenience.
In 2017, the village celebrated 125 years of incorporation. Before becoming what we know it today, the area of Menomonee Falls was home to native groups including Menomonee, Chippewa, and Algonquin tribes. The village has changed quite a bit since 1892 and is now a thriving suburb of Waukesha and an economically vital part of the Milwaukee Metropolitan Area. Here are six reasons why you should consider independent living in Menomonee Falls, WI:
Comfortable housing
Expansive parks
Small town vibes
Leisure activities
Retail therapy
Thrilling festivals
Continue reading to learn more about these reasons to make your independent living home in Menomonee Falls, Wisconsin.
Comfortable housing
You will find community and comfort when you call Alta Mira II Senior Apartments home. Nestled on beautiful smoke-free grounds and gardens, these independent living apartments are conveniently located near downtown Menomonee Falls. Nearby, you'll find the amenities you need so you can benefit from everything the village has to offer. You'll be proud to call Alta Mira II Senior Apartments your home with its well-maintained campus and friendly residents. Take advantage of the on-site hair salon, fitness rooms, and community spaces right on property grounds. Stay warm in the Wisconsin winter with included underground parking. Some units allow cats, so you can bring your purring friend to live the sweet life with you in this desirable Wisconsin city.
Learn more about senior housing options in Menomonee Falls, WI here.
Expansive parks
The Village of Menomonee Falls may be close to Lake Michigan, but you don't have to leave the village limits to enjoy the bounties of nature. There is plenty of adventure to be found closer to home with an expansive park system. Menomonee Park is a highlight of the village, with 464 acres of woods, fields, wetlands, and a quarry lake. Featuring a public beach and campgrounds, Menomonee Park is the perfect place to spend a weekend with family. It's also a great spot to spend an afternoon, with plenty of high-quality trails to stroll at your own pace. If a quiet walk along a stream sounds more up your alley, consider an afternoon in the 36-acre Rotary Park. Head just five minutes west, and you'll run into Oakwood Park, a 54-acre community area that hosts a variety of athletic fields. It's an excellent spot for people watching! The crushed limestone trail loop of Rivers Edge Park is a popular way to spend an autumn morning.
It will be easy to stay active with nature and parkland to explore everywhere you look. Consider independent living in Menomonee Falls, Wisconsin to experience the beauty of Wisconsin's four seasons.
Small town vibes
The charm of Wisconsin's towns and villages is part of what attracts out-of-state visitors during the summer. Natural beauty, combined with deep community heritage and small-town life, equates to attractive hidden gems across the state. In Menomonee Falls, one such gem is Pop's Custard. A hangout place for the young, and young at heart, Pop's serves old-fashioned fast food and authentic Wisconsin custard.
Are you a German American? Some of the first European settlers in the area were. Celebrate this heritage at The Schwabenhof, a vintage German all-you-can-eat fish fry and chicken dinner spot run by the United Donauschwaben of Milwaukee. The Schwabenhof is open Wednesday-Friday and has an attached beer garden for socializing. Rumor has it that it's a popular venue for playing cards!
Enjoy village life with seasonal community events such as Wednesday morning farmers markets (May-June, 9 AM), and free concerts in downtown Menomonee Falls.
If you decide to pursue independent living in Menomonee Falls, these neat local spots may just become a regular part of your excursion rotation.
Leisure activities
There's so much to see and do in Menomonee Falls, especially if you have the luxury of the added freedom that independent living offers. Never worry about weeding a garden or shoveling a driveway again – just relax and enjoy the laid-back lifestyle of independent living in Menomonee Falls.
For a golf course worth spending all day on the links, head out to the greens of Silver Spring Golf Club. Home of The Island Course, Silver Spring is known for featuring the only natural island green in Wisconsin. Picturesque and serene, it's a great way to get to know new friends or reconnect with old.
You can also spend your leisure time by staying up-to-date with the newest titles in entertainment at Marcus Menomonee Falls Cinema. There, you can take advantage of special ticket pricing for seniors, like $5 Tuesdays, and $6 Fridays (before 5:30 PM).
For your community theatre fix, check out the Falls Patio Players. For the last 50 years, this local nonprofit has been entertaining audiences and giving community members a chance in the spotlight. With a great lineup each season, there's sure to be something for everyone! Check out an old holiday favorite, like A Christmas Carol, or try something new.
Retail therapy
Independent living in Menomonee Falls at Alta Mira II Senior Apartments is ideally situated to fill your prescription of retail therapy, whether you're searching for city boutiques or small local shops.
Downtown is home to a unique assortment of local stores. There's sure to be something for everyone, as you peruse the shelves and enjoy the small-town atmosphere and pace. If you need some new décor to decorate your new senior apartment, check out one of the art galleries that calls downtown home. One particularly fragrant location is Poppy & Thyme, a locally made soaps and lotions store where you can count on always finding something new to try out.
If you're looking for more diverse options, the metropolitan expanse of the Milwaukee area is within close driving distance for you to shop until your heart's content.
Festivals
To round out your small-town Wisconsin experience, Menomonee Falls is also home to a couple of annual festivals that succeed at boosting town spirit year after year. The Cheery Cherry Fall Fair celebrated its 50th year in 2018. It's hosted on a fall day and filled with live music, delicious food vendors, artisans and farmers peddling their wares. You won't want to miss it!
Another community favorite is the aptly named A Community Affair. This annual October fundraiser for the Community League of Menomonee Falls includes an arts, crafts, and antique fair that is sure to bring delight to everyone, and highlight local artists.
Independent living in Menomonee Falls, WI opens the door to enjoying all there is to offer in this bustling community. Enjoy the comfortable intersection between small-town Wisconsin and Milwaukee city life in Menomonee Falls, Wisconsin. For more information about the independent living properties mentioned in this post, contact us online or call 608.354.0900 to schedule a tour today.
More Articles to Explore
How to Choose the Best Retirement Community for You in Menomonee Falls, Wisconsin
There's no doubt that Menomonee Falls is a great community, especially if you're looking for senior apartments. But how can you decide which retirement community is best for you?
5 Social Activities to Enjoy at Senior Living Communities in Menomonee Falls, WI
If your ideal home allows for a carefree and active social life, you'll enjoy everything Alta Mira II offers.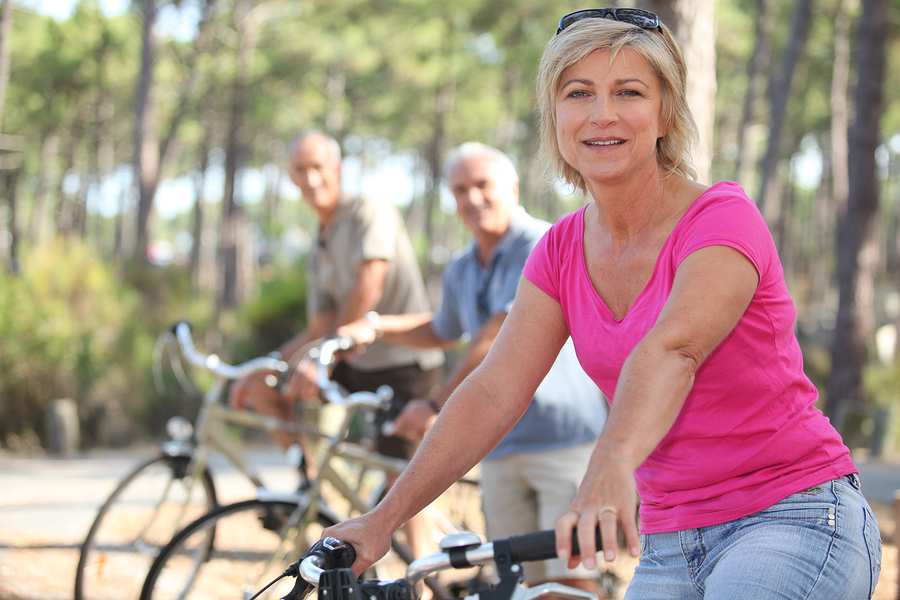 Alta Mira II Retirement Community Neighborhood Guide in Menomonee Falls, Wisconsin
This guide covers the area surrounding Alta Mira II Senior Apartments, an active retirement community in Menomonee Falls.