Before you can settle into your new carefree, independent retirement living community in Milwaukee, WI, you need to deal with packing and moving! When planning for moving day, consider going room-by-room to make sure you don't miss anything. In this blog post, we'll share the essential packing list of items you need for your journey to Granville Heights.
Kitchen
All apartment homes at Granville Heights Senior Apartments come furnished with major appliances, so you don't have to worry about moving your refrigerator, stove, and other heavy kitchen appliances. Instead, you'll need to focus on smaller items such as:
Utensils
Pots and pans
Dishtowels
Plates and cups
Toaster
Blenders or mixers
Pantry products
For refrigerated goods, store them in coolers with ice during the move to prevent any spills or contamination. When moving smaller appliances, first remove any loose components, tape the cord to the device, and use paper or bubble wrap to keep them safe during transport.
Dining Room
The dining room table and chairs are likely some of the bulkiest furniture pieces you'll need to move, so it's essential to secure them properly in your moving vehicle to prevent accidents and potential damage. If you can, remove the legs from the chairs and place them in moving boxes with the nails/casters in a labeled plastic bag. Next, secure the dining room table by wrapping it in a blanket and placing it in an area where it can't move around during transport.
Other items you may need to move from the dining room include an area rug and decorations such as lamps, pictures, artwork, and more.
Living Room
The living room likely has some of the most items you need to move in the house. Here are a few tips and suggestions:
Secure electronics such as TVs, computers, and screens: use blankets and unscrew the base of the device
Pack and secure furniture: remove the legs of couches and chairs to make it easier to maneuver them into your new home
Artwork and mirrors: use bubble wrap to handle carefully
Pack books, DVDs, and other smaller items in boxes: organize them for easier unpacking
Bedrooms
Here's our list of items to pack from the bedroom:
Bed frame and mattress
Sheets and pillows
Dressers
Clothing items
Important documents/safe
Jewelry items
Granville Heights features walk-in closets in select units, so you'll find all the space you need for valuables and clothing items!
Bathroom
Bathroom items should be labeled and packed together for easy unpacking once you've moved into your new apartment. This includes toiletries, towels, toilet paper, soap, and more.
Laundry Room
Our retirement living community offers easy-to-use coin-operated laundry facilities, so you won't have to worry about bringing heavy equipment like your washer or dryer with you! Instead, all you'll need to pack is a laundry basket, laundry detergent, and any other supplies you use.
Garage or Storage Unit 
Since Granville Heights takes care of all maintenance issues for you, many of the tools you store in your garage are no longer needed! However, lawn furniture items may be helpful to keep for your new balcony or patio.
Moving is also an excellent time to consider ways to downsize or declutter your life! For any items you don't use regularly, look for local charities, thrift shops, or animal shelters where you can donate unwanted items.
If you have any other questions about our retirement living community, contact us today. We're happy to help you schedule a tour of Granville Heights Senior Apartments, show you floor plans, or talk more about onsite amenities.
More Articles to Explore
8 Facts You Didn't Know about Granville Heights Retirement Community in Milwaukee, WI
If you're ready to make the move to a retirement community in Milwaukee, WI, check out these interesting facts you probably didn't know about Granville Heights Senior Apartments.
8 Ways to Make New Friends at Granville Heights Senior Living Community in Milwaukee, WI
If you're interested in expanding your social circle at Granville Heights Senior Living Community in Milwaukee, we've made it incredibly easy to connect with your neighbors!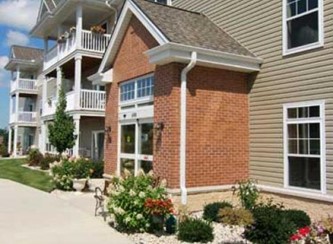 5 Tips for Moving to Low-Income Senior Apartments in Milwaukee, WI
Consider these five tips for your move from a house into low-income senior apartments in Milwaukee, WI.